It all started off with a trolley.
In 2013, a group of students came together and invited international students, who were living alone in the UK, to join in the spirit of Ramadan through breaking their fasts together. We aimed to provide a home away from home, strengthen community ties and embody the beauty of our faith.
The initiative grew and we were able to host more than just students. Our tent began welcoming the vulnerable, including the homeless, those in need of a community and anyone who wished to share our food and faith with us.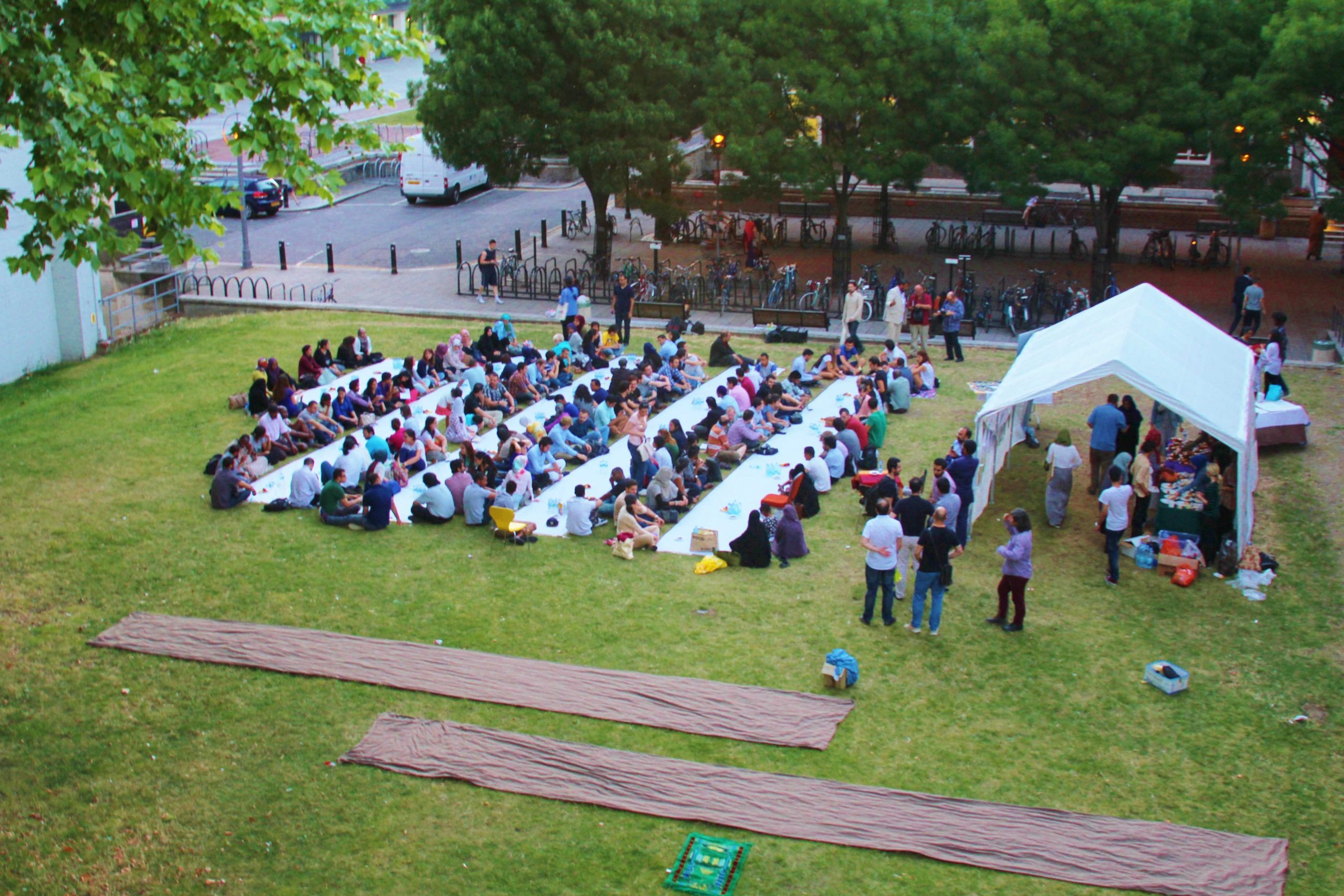 Today, Open Iftar is the UK's largest annual community event in Ramadan and provides free food for anyone and everyone, whilst listening to speakers from a wide range of backgrounds who speak about local social, political, cultural and religious issues, amongst other topics. Grounded in our community and almost entirely run by volunteers, we have had the honour of organising, for the first time in British history, Open Iftars at Westminster Abbey, Wembley Stadium, Trafalgar Square and The British Library. We've now hosted over 100,000 people from all backgrounds across the UK and the world, in over 10 cities and 4 continents.