Salam alaykum,
Peace and blessings be upon you,
Two years ago, if you had told me we would not host or organise our historic Open Iftar event for two consecutive years, I probably would have smiled wryly and went about my day.
Fast-forward to today, a month on from Ramadan 2021, we still find the entire human race facing one of the most challenging and seismic shifts in public attitudes in modern civilization. I say human race, because not a single human being from every corner of the globe has remained untouched by the events of the past 18 months. We have had to mourn loved ones and faced the ultimate shock to our habitual routines. Feelings of hopelessness, division and despair caused by the pandemic, were also met with world events that led to the increase of racism, Islamophobia, anti-Muslim and antisemitic hatred and violence, amongst other national and international crises. Often, I would sit and reflect on whether our generation has left the world in a more positive light than the one we inherited in our youth. Or perhaps whether we have indeed done the opposite. What would our younger selves think or say to us now? What did we do in an age where the force of division and separation is strong? Did we bring people together or divide them apart?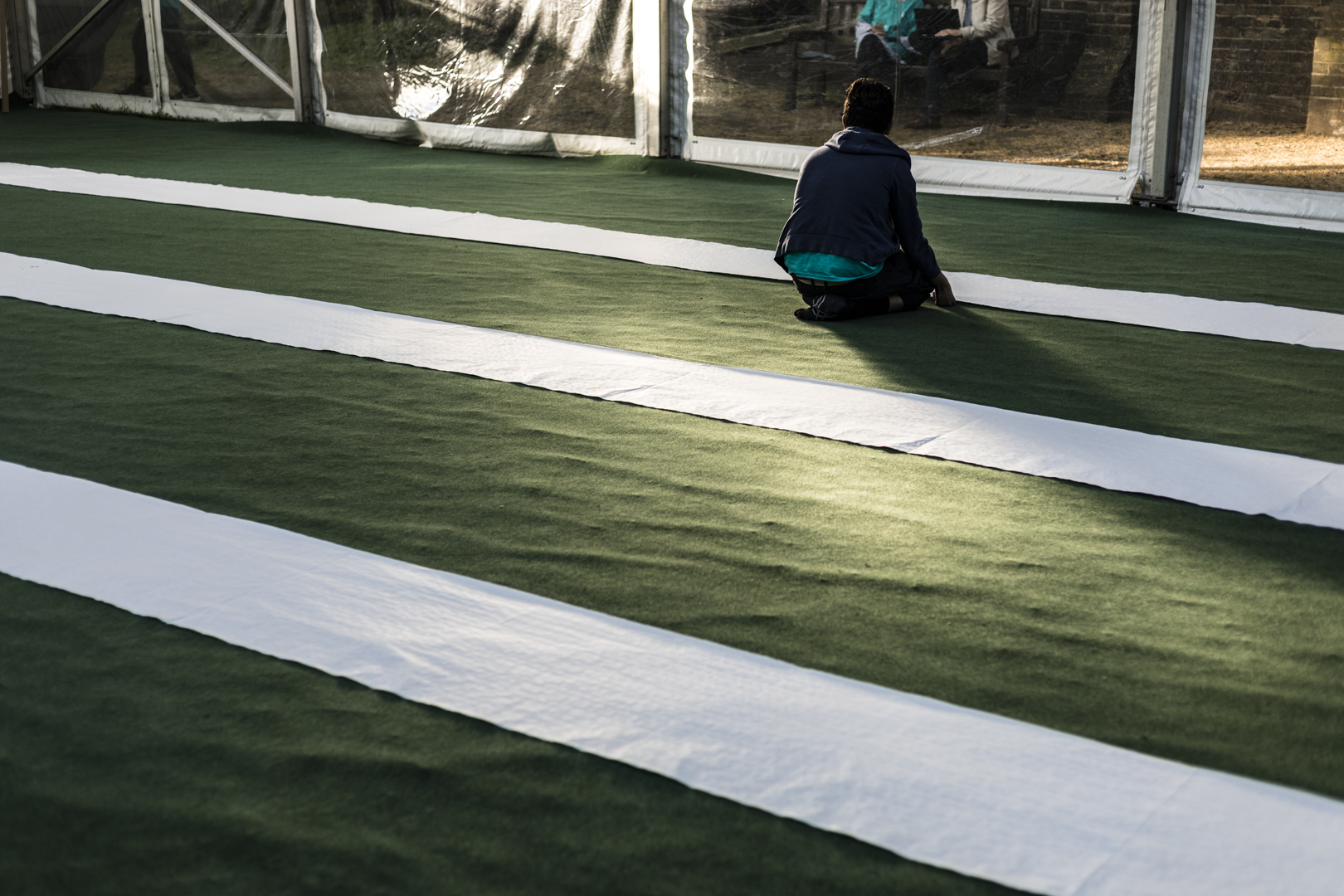 Our life's mission at Ramadan Tent Project has been to bring communities together to better understand each other. The need for bridging between different communities and nurturing a space of belonging for all, has never been more apparent than it is today. I have had the honour and privilege to lead this amazing organisation since its founding 8 years ago, and I have witnessed at the sharp end the breaking, othering and communications gap between different faith and non-faith communities. However, I have also witnessed the incredible community spirit, bridging and sense of belonging with tens of thousands of people from all faiths, cultures, and backgrounds at the UK's largest cultural and community Iftar events during Ramadan. I have also experienced first-hand the inspiring efforts of our faith leaders and communities joining forces across the country for emergency responses during Covid-19 and the Grenfell Tower fire, turning churches, mosques, synagogues, and temples into places of shelter, refuge, test centres and vaccine hubs. It may be the case that the force of separation and division is strong, but the force and power of our community spirit, solidarity, humanity, sisterhood, and brotherhood is most definitely stronger.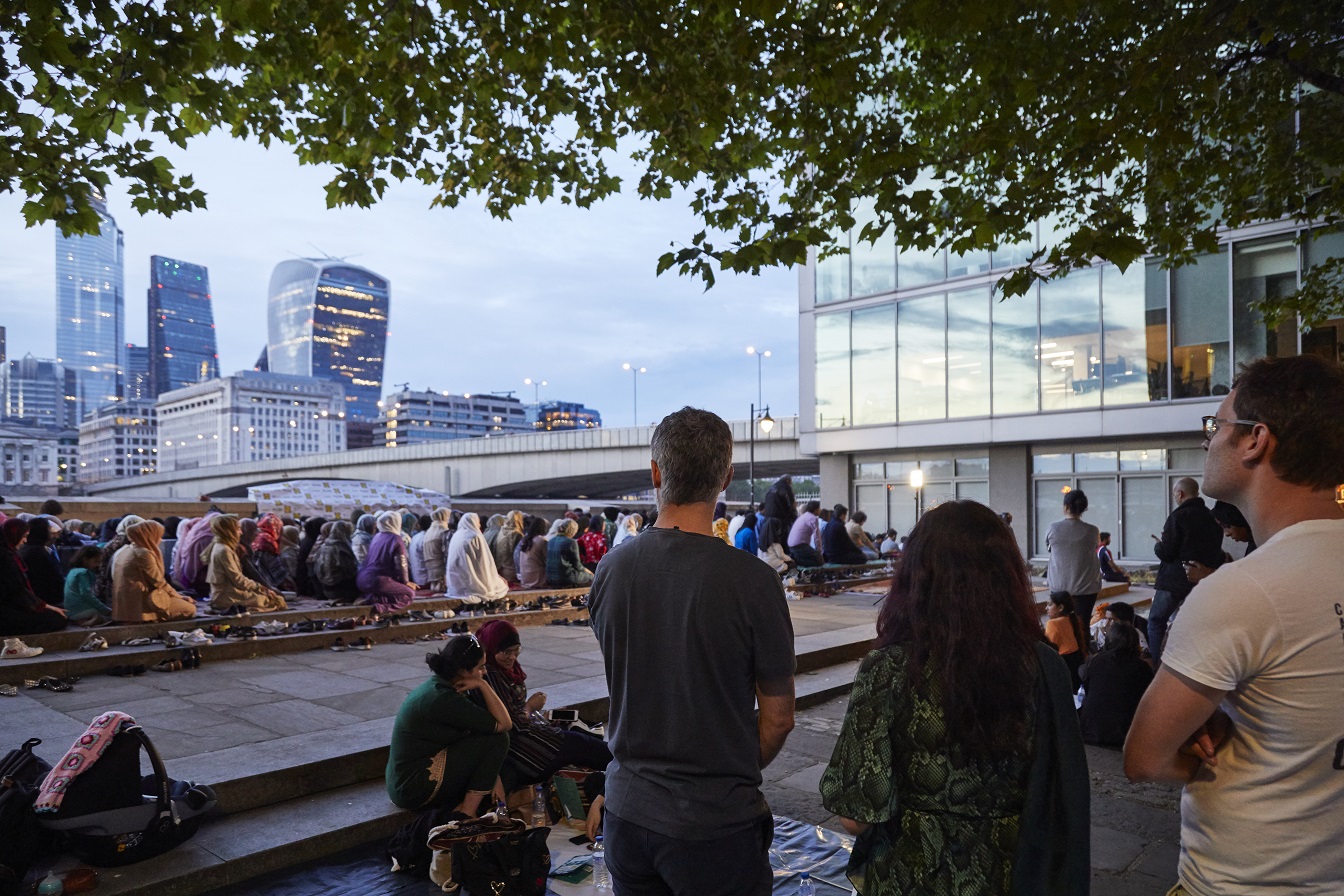 The last two of the eight years have been one of the most difficult periods during my tenure as Chief Executive and as an entrepreneur. We have had to face the imminent risk of winding down as a company, operating in survival mode and responding to the constant changes and needs surrounding us at an alarmingly rapid pace. Despite these challenges, it served as an important reminder to remain focused, grounded and committed to our mandate. My philosophy of 'Thought and Servant Leadership' is that when we are faced with unprecedented and challenging circumstances, therein lies opportunities for us to discover new possibilities by thinking differently and creatively, and being bold enough to adapt, grow, un-learn, learn, and pivot in order to continue to achieve our goals. I am reminded of the verse in the Holy Qur'an: 'With every difficulty/hardship, comes ease'. This could not be any more true or relevant today.
As I look back, it dawned on me that there was perhaps a hidden wisdom behind the timing of the pandemic and the holiest month of the Islamic calendar, the month of Ramadan. Almost parable like, as Ramadan is in many ways a disruptor to our usual everyday habits, and the pandemic forced us to think, eat, shop, work, sleep and live differently than the 'norm'. Ramadan 2020 welcomed us and provided us with that much needed spiritual solace at a time of heightened anxiety. A life experience that resonated also with our fellow citizens from the Christian, Jewish, Sikh, Hindu, and Buddhist faiths. In our penultimate easing of restrictions this year, Ramadan returned to bid us farewell with a reminder to take each day as it comes and to be thankful and grateful for everything in life. Crises and disruptors in our lives offer a moment for change, self-discovery and a quest for a deeper purpose and meaning in our lives. In the words of the prominent English poet John Keats: "Every fresh experience points out some form of error which we shall afterwards carefully avoid.". Therefore, before we rush back to the 'old normal', perhaps this is our moment to create a 'new normal'. To reform the self, and to reform systems, institutions, and processes in order to implement a social model that is more compassionate, ethical, inclusive and equitable for all.
At Ramadan Tent Project, we too have reformed. We have continued to honour our mission of building bridges between communities, being at service to those in need and promoting a greater understanding of Ramadan to thousands of people across the UK and the globe. Despite not being able to deliver our flagship Open Iftar physical events for two consecutive years, we were able to uplift and engage tens of thousands of people digitally through our amazing virtual events – connecting more communities than ever before. Facing the possibility of Ramadan Tent Project becoming dormant and the threat of Open Iftar not returning indefinitely, the 'ease' certainly arrived as we found ourselves doubling our number of staff, being acknowledged, and awarded with the largest grant received to date from the Arts Council, as the leading cultural and community institution on Ramadan in Britain, and organising the most successful, record-breaking, and unprecedented Ramadan campaign in our history.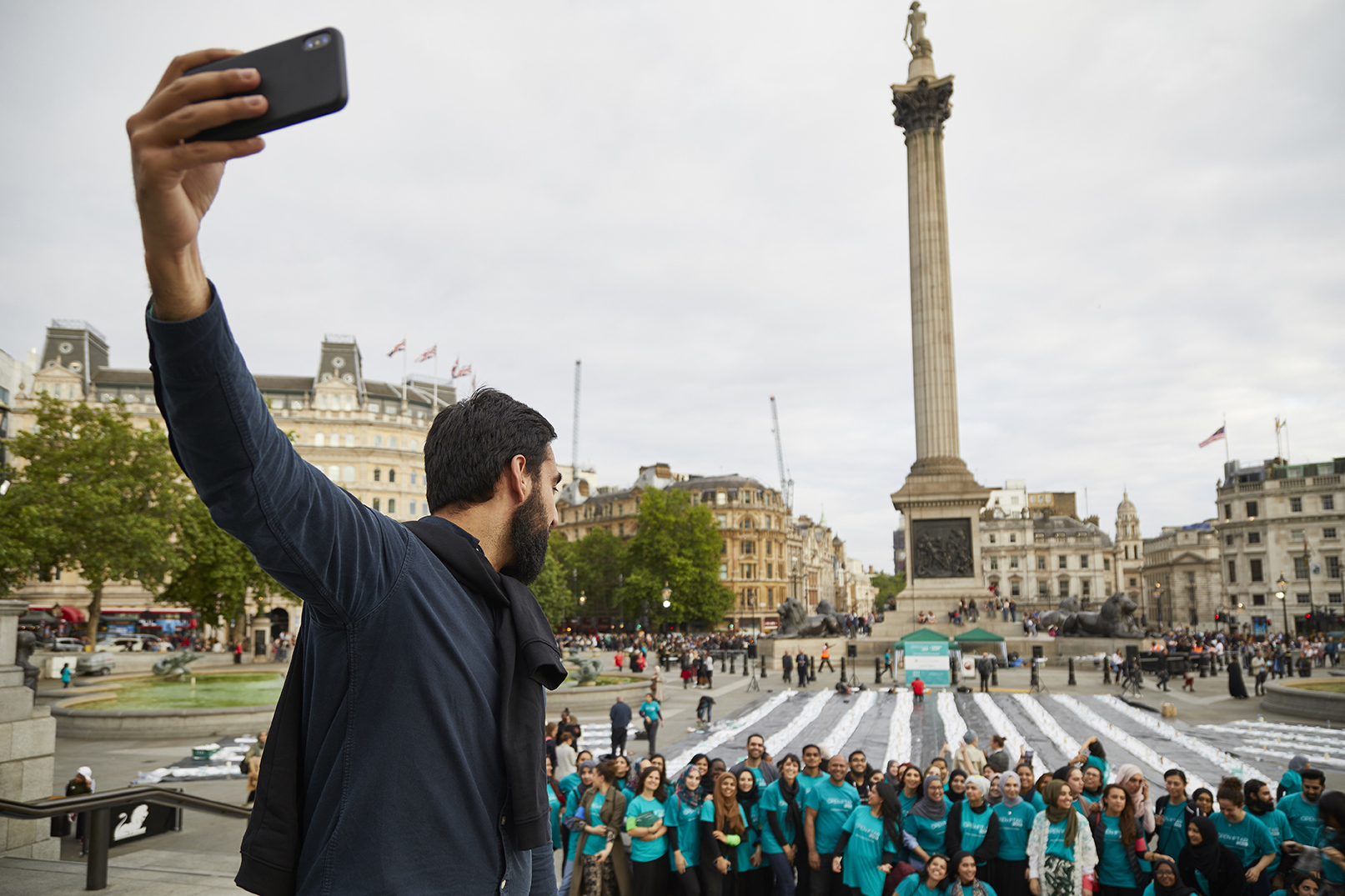 Every single success we have encountered as an organisation since our founding, is a combination of three things: the remarkable efforts of our team, staff, and volunteers; the support from our valued partners, long-term friends, guests, sponsors, and donors; and God's abundant blessings, guidance, ease, protection, and success. Our ethos of work is underpinned by our belief in service leadership, legacy building, and a purposeful and impact driven approach otherwise known as 'Barakah Culture'. Starting off with a trolley carrying a handful of food items on a university campus, to becoming the UK's largest community and cultural event in Ramadan is a true testament to this. This recipe of success is by no means a secret or exclusive, but it does require an element of genuine reliance and acceptance that everything in life happens for a reason. As the Prophet Muhammad (PBUH) said: "If you trust Allah with true reliance (Tawakkul), He will certainly provide you with sustenance as He provides for the birds – who go forth in the morning with empty stomachs and return in the evening with full stomachs." Elsewhere as mentioned in a verse in the Holy Qur'an: "And He will provide for them from unexpected sources they could never imagine. God will be enough for those who put their trust in Him. God achieves His purpose. God has sent a due measure for everything." (65:3)
I am grateful to every volunteer, staff member, partner and institution who offered a genuine hand of support and solidarity and stood beside us not only in celebration and praise of our most successful days, but also at our most challenging times too. I am incredibly proud of our collective efforts as a team over the past 8 years in creating spaces of mutual dialogue, engagement, and exchange, increasing community harmony, softening hearts and minds, turning strangers into friends, and convening and connecting with different viewpoints. Ultimately demonstrating that the diversity of opinion and tolerance only enriches our environment and creates a more inclusive space of belonging for all. I am honoured to have worked alongside some of the UK's leading cultural and most loved iconic British institutions and landmarks and look forward to building upon these truly tremendous and historic achievements for our communities.
That is why, thanks to your amazing support, solidarity, and belief in our life's mission of bringing communities together, we are thrilled and overjoyed to have organised the largest & most successful Ramadan 2021 campaign to date!

A record-breaking and incredible 250,000+ people tuned into our live events, and a staggering 8 million+ people reached on social media. With over 70 guest speakers spanning across the UK's inaugural Welcome Ramadan Conference, our 30-day month-long Virtual Open Iftar events, the world's largest Global Iftar circumventing the globe in 24 hours across every continent marking the local iftar times, our first Ramadan Lates course on discovering the self and purpose in life, and our historic live Athaans (call to prayer) made at Queens Park Rangers Football Club, Wembley Stadium and Trafalgar Square.

And of course, for the first time in British history, designing and curating the very first Ramadan lights installation at Trafalgar Square featured on the BBC. A huge thank you to all of our partners, sponsors and supporters for making this possible.

We also craftly designed and produced 10,000 amazing My Open Iftar packs filled with lovely Ramadan & Eid decorations, arts and crafts items, informative literature and goodies for all ages & faith backgrounds, which were distributed to schools, youth centres, hospitals, community hubs, refugee centres, charities, businesses, local authorities, foster families and communities across the UK.

That's not all! Before Ramadan we set out with a commitment to tackle global hunger and food poverty with our charity partner Islamic Relief, and we are delighted to share that an outstanding 2644 people were provided with food packs for the whole month of Ramadan.

At Ramadan Tent Project, we have been working hard at fulfilling our mission of bringing different communities together. So, we have compiled our list of achievements since our inception:
? ? Distributed 150,000+ meals through our Open Iftars, the UK's Largest Community & Cultural event in Ramadan
?‍?‍?‍? Connected 350,000+ individuals from all backgrounds
? ? ? Distributed 10,000 My Open Iftar Ramadan Packs to hospitals, schools, refugee centres, charities, community hubs, youth centres, families and individuals
? Organised events in 20+ cities across all 7 continents
? ? Organised the World's Largest 24-hour Virtual Global Iftar
? ?Launched 'Real Models' RTP Podcast
?? Provided consultancy and training on faith engagement and guidance on Ramadan
?? Launched Research and Policy Unit
? ?‍♂️ ⛑ Commissioned & published research into Ramadan and Covid-19 Community Response + Ramadan Mental Health Impact
? ? Organised the UK's inaugural Welcome Ramadan Conference
? ? Delivered an 18-day 'Ramadan Lates' course on exploring our purpose of life
⛲? Designed and curated the first Ramadan lights installation at Trafalgar Square
? Appointed by Grenfell United to organise the Grenfell Tower 1-Year Memorial Event
?⛲️???? Delivered unprecedented & historical events at The British Library, Tate Britain, Westminster Abbey, Baltic Museum, St Chad's Cathedral, Kensington Memorial Park, Southwark Cathedral, Bradford Centenary Square, The Crucible, Wembley Stadium and Trafalgar Square.
We've been supported by:
??‍♀️ 1,000+ dedicated volunteers
?‍? ?‍? ? 300+ speakers, artists, academics, sports players, activists, faith leaders etc.
? 100+ collaborated partners
And we have been recognised by:
?️ London Festival of Ideas (2021)
? Mayor of London 'Bringing Londoner's Together Award' (2019)
? Inter-faith Community Award (2019)
? Pride of Britain Award – Grenfell Community (2017)
✅ 50 Most Innovative Muslim Start Ups (2016)
✅ Co-organised one-year Grenfell Memorial
I feel it is important to share these reflections with you, as is it not one of the fundamental takeaways from the blessed month of Ramadan? To pause, reflect, and re-connect with our collective humanity. A period of deep introspection, purposeful reflection, spiritual sustenance and attaining mindfulness. Otherwise, if that is not our aim and purpose, have we not left our acts of worship without reflection at risk of becoming monotonous? As the 7th/8th century Muslim theologian and scholar Hasan Al-Basri once said: "An hour's contemplation (Tafakkur) is better than a year of Qiyaam (the night prayer).".
As an organisation, Ramadan Tent Project stands today, more dedicated, passionate, and committed to continuing our efforts of bridging between different peoples and building stronger communities. Our journey is only beginning and our quest for excellence continues with each and every new day.
In the meantime, my only request is to ask you to continue to support the invaluable work Ramadan Tent Project is doing and help us keep the Ramadan spirit alive all year round. Your contribution and support will keep us going at a time of great need as we embark on an exciting journey with new projects and programmes and return to live in-person events. We look forward to welcoming you all in person next Ramadan and our future events!
My heartfelt thanks, deep gratitude, and sincerest regards to you all.
Omar Salha
Chief Executive
Ramadan Tent Project