Ramadan Tent Project is an award-winning charity that brings communities together and spreads the spirit of Ramadan through various initiatives.
We want to help create a world where everyone coexists in harmony. Our passion lies in creating spaces for conversation, mutual understanding, and a sense of belonging. We work towards bridging gaps between individuals of all faiths and none, through increasing representation and cultivating a deeper understanding of Islam.
Our Mission
Turning strangers into friends.
We strive to foster understanding and bring communities together by taking moral leadership and building bridges of solidarity and compassion.
Instilling the spirit of Islam all year round, our events are open to all faiths and none, aiming to soften hearts and minds and bring about good relations between people for a more harmonious society.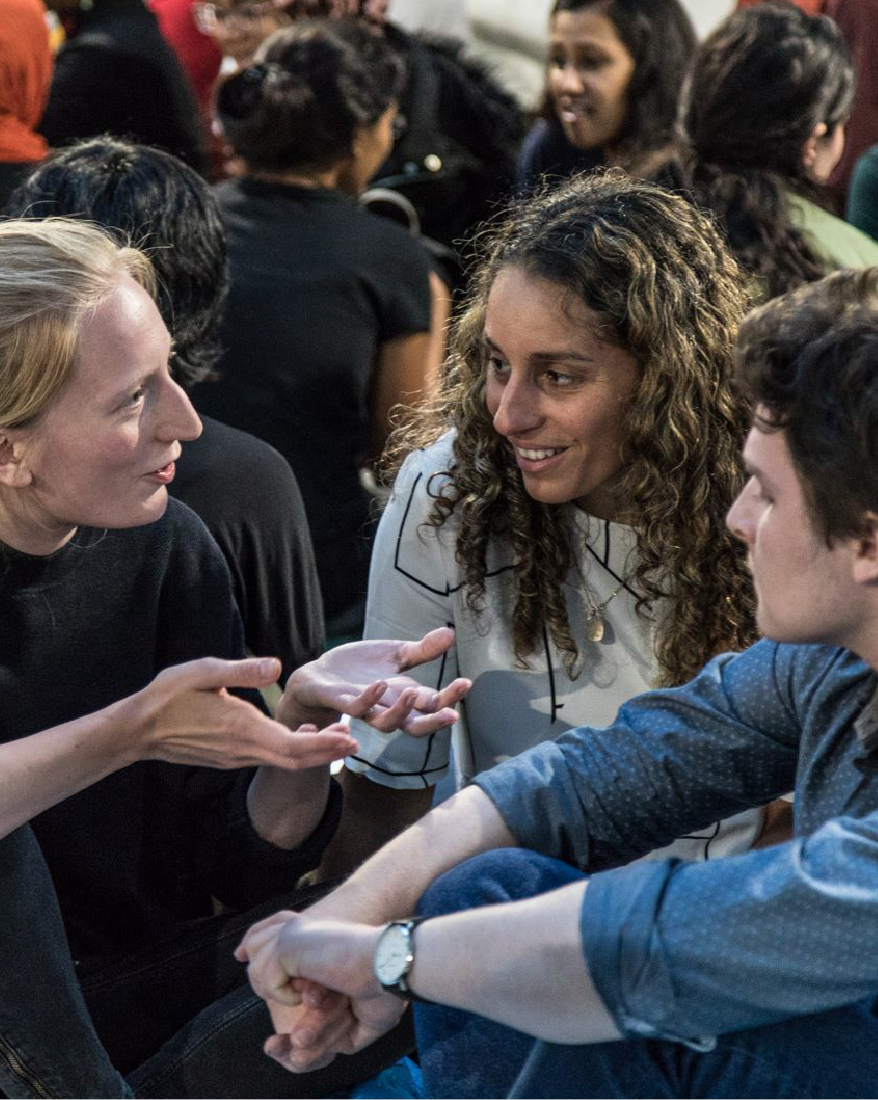 Our Theory of Change
Our commitment to softening hearts and improving relations for a
more harmonious society is built upon 3 principles: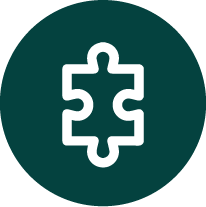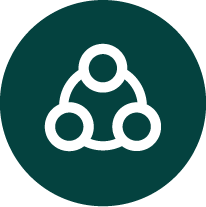 Developing Greater Understanding
Our Impact
Throughout our events and programmes over the last decade, we've connected and convened people from all faith backgrounds and none. In the process, we've also been able to positively change perceptions and break down barriers about Islam and Ramadan.
Over 50% of guests who attended Open Iftar agreed that their knowledge of Ramadan had increased.
80% of people felt there were not enough spaces for them to meet different communities to learn about one another.
Over 50% of guests said that Open Iftar had given them an opportunity to meet with Muslims that they wouldn't otherwise have had.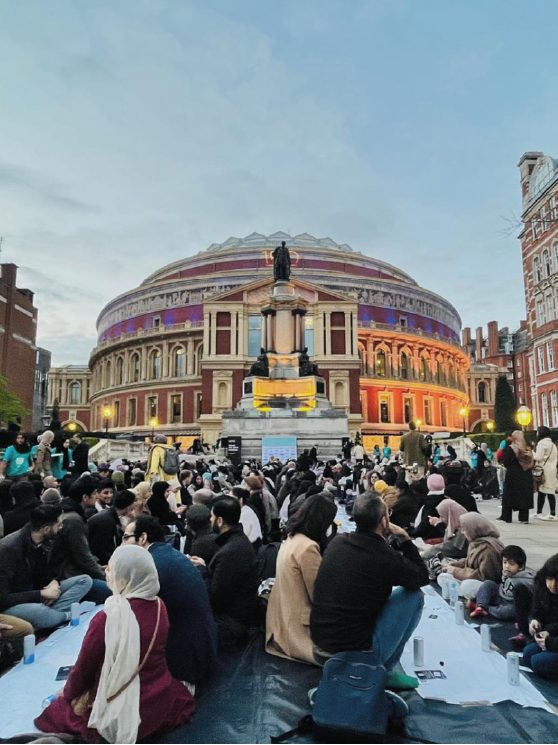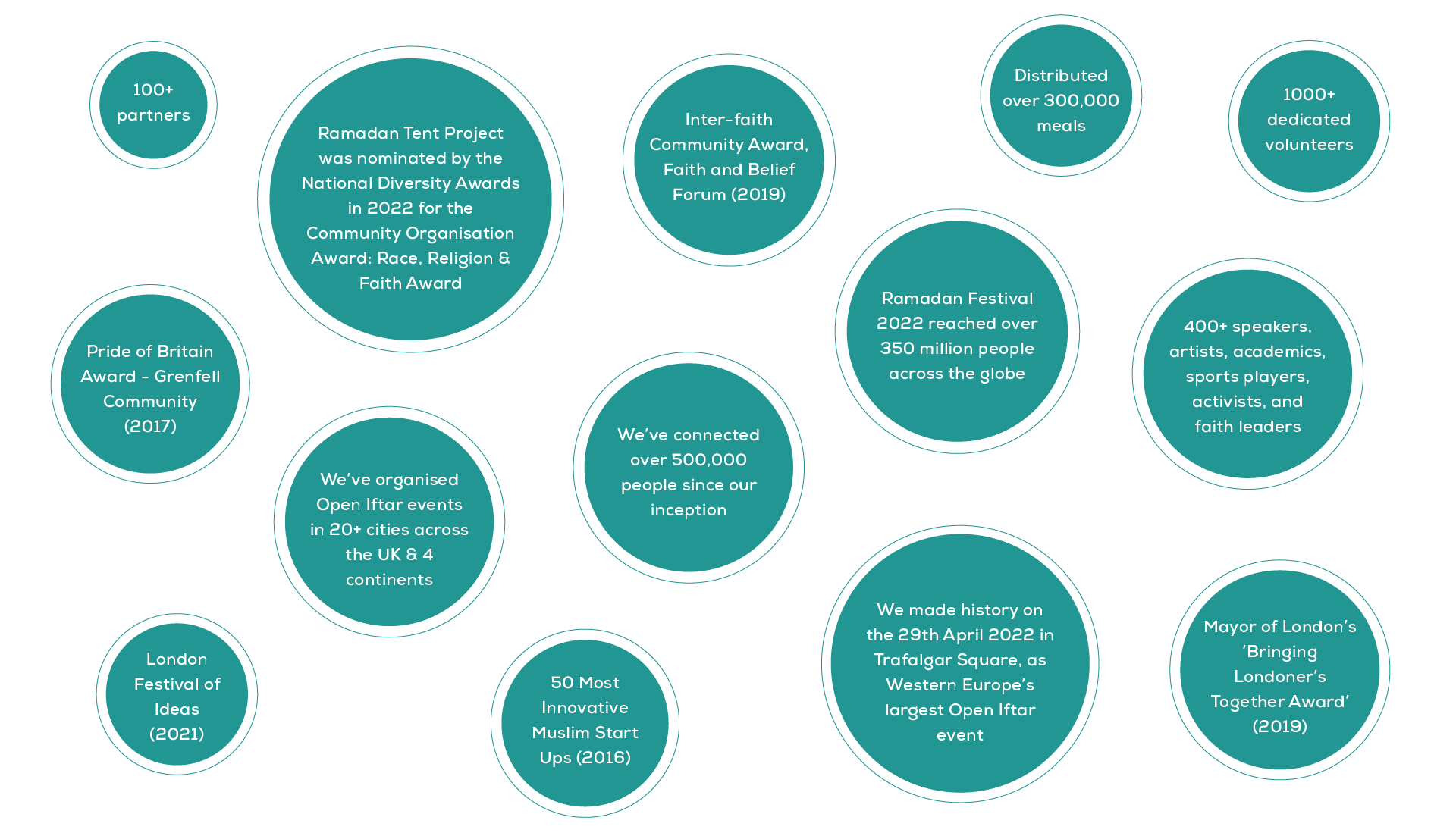 Our Story
It all started with a tent…
In 2013, a group of students at SOAS University of London came together and invited international students who were living alone in the UK to join in the spirit of Ramadan, through breaking their fasts together.
The purpose? To provide a home away from home, strengthen community ties, and embody the beauty of Islam.
The initiative began to grow beyond serving students – the tent began to welcome the vulnerable, the homeless, those in need of a community, and anyone else who wished to share food and faith.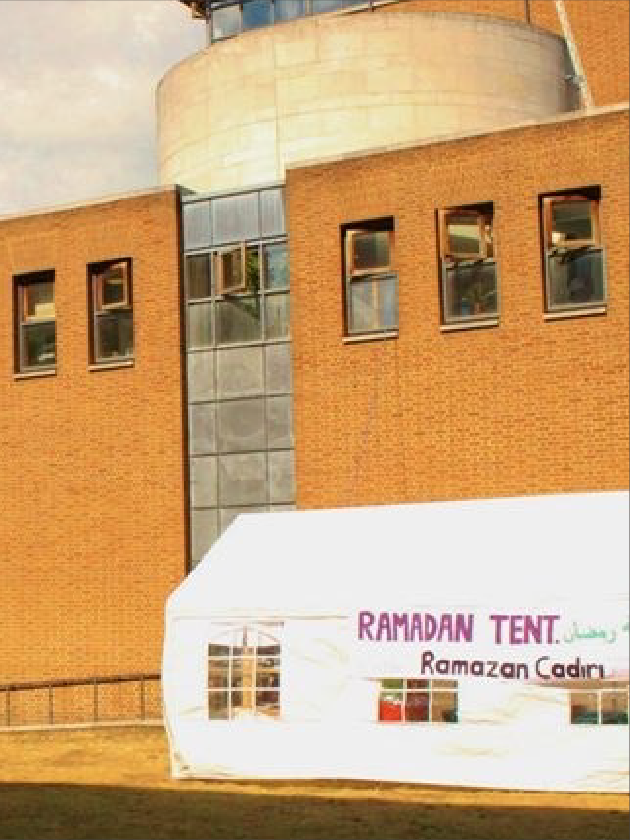 Which act in Islam is the best?
The Prophet responded:
"To give food, and to greet everyone, whether you know, or do not"
Prophet Muhammad ﷺ
<! ========= Cool Timeline Free 2.6.1 =========>
Our Journey
2013
A group of students at SOAS University of London came together to invite international students to share iftar, providing a home away from home.
2014
The initiative begins to grow, and our humble tent starts welcoming the vulnerable, the homeless, and anyone else in need of a community. We move across from SOAS University of London to Malet Street Gardens, where we spend the next five years!
We also have our very first Open Iftar outside of London in Manchester, as well as our first international Open Iftars in Turkey and Zambia.
2015
We host Open Iftars in 5 cities across the UK and abroad: London, Manchester, Istanbul (Turkey), Ndola (Zambia) and now Plymouth.
2016
We're honoured to receive the '50 Most innovative Global Muslim Start-Ups' Award, and add a sixth city (and a new continent!) to our reach: Portland in the United States.
2017
We become part of the Grenfell Muslim Response Unit (GMRU) and provide iftar meals to bereaved family members, survivors and residents in the North Kensington community during Ramadan.
2018
We're now growing rapidly! We go on to:
– Host Open Iftar in Makkah and Madina of Saudi Arabia
– Host our first Open Iftar in Bradford and Birmingham
– Host our first Open Iftar Arafah at Tate Britain
– Organise the 'Open Iftar x Grenfell – 1-Year Memorial' with over 5,000 people in attendance at Kensington Memorial Gardens.
– Receive the Pride of Britain Award as part of the Grenfell Community
– Host Open Iftar at Malet Street Gardens one final time
2019
We set up in Tavistock Square, and host Open Iftar there for 23 nights before moving on to create history at:
– Wembley Stadium
– Westminster Abbey
– Regent's Place
– Kensington Memorial Gardens
– Trafalgar Square
– Southwark Viewpoint
– British Library
Our art installation goes up with AWMA, titled 'Revelation'. 6,236 ribbons hang from the roof of the marquee representing every verse of the Holy Qur'an.
We win the Mayor of London's 'Bringing Londoners Together' Award and 'Faith and Belief Forum' Award, and host Open Iftar Arafah in Mardin, Turkey. We also host Open Iftar for the very first time in Newcastle Gateshead, Sheffield, and Leicester.
2020
We introduce our #MyOpenIftar Packs, Global Iftar, and first Virtual Welcome Ramadan Conference to make sure we're continuing to connect people and communities throughout the pandemic.
2021
Thousands tune in digitally during Ramadan – for the first time ever, we have a live call to prayer at:
– QPR FC
– Wembley Stadium
– Trafalgar Square
We light up Trafalgar Square and Wembley Stadium in our signature teal to commemorate Open Iftar and Ramadan during lockdown, and later in the year we host Open Iftar Arafah at Tavistock Square – our first physical event since 2019.
2022
We return to SOAS University of London to kick off our Ramadan Festival. Our Open Iftars reach Coventry and Cambridge for the first time, and we host wonderful iftars at iconic locations like the Royal Albert Hall, the V&A Museum, Portobello Road, Bernie Spain Gardens, and Hay's Galleria.
We make history by hosting the largest Open Iftar event in Western Europe at Trafalgar Square – a beautiful way to mark the final iftar of Ramadan.
We return later in the year to Bernie Spain Gardens, to host Open Iftar Arafah.
Advisory Board & Trustees
Advisory Board & Trustees
Omar Salha
Founder & Chief Executive
Omar Salha is the Founder and Chief Executive of Ramadan Tent Project. Omar is also an Academic and Lecturer in International Diplomacy and Soft Power and was awarded the PhD Nohoudh Scholarship at SOAS University of London for the study of 'Integration of Muslims in British Society'.
Omar is a Research Fellow at UC Berkeley and a Fellow at the Royal Society of Arts. He is a published writer and taught at SOAS University of London, Foundation for International Education and regularly delivers lectures and workshops at leading academic, professional institutions and conferences across the globe. Omar was named HalalTrip's 40 most inspiring and influential Muslims across the globe in 2022 and awarded the Points of Light Award by Theresa May, British Prime Minister in 2019.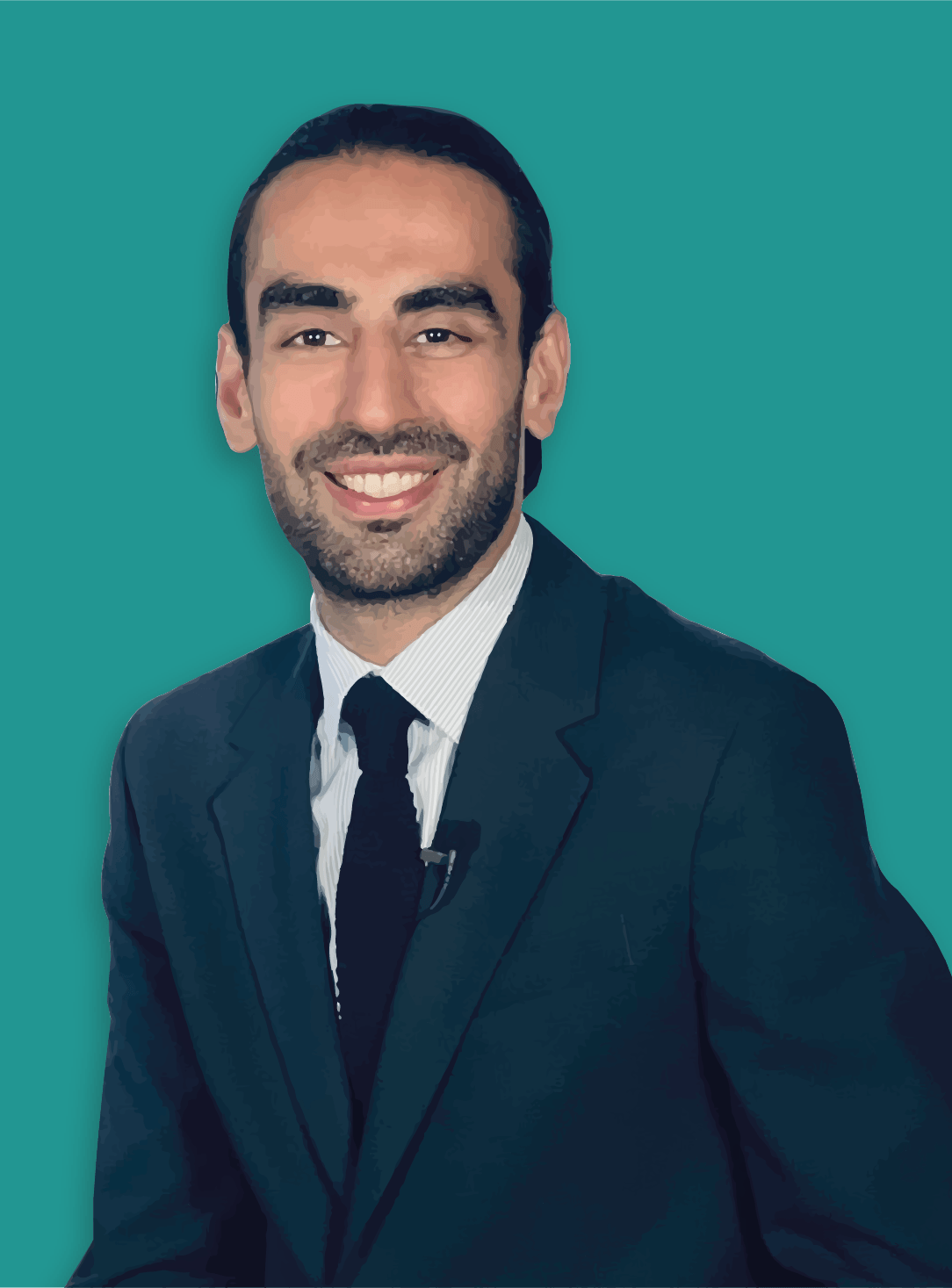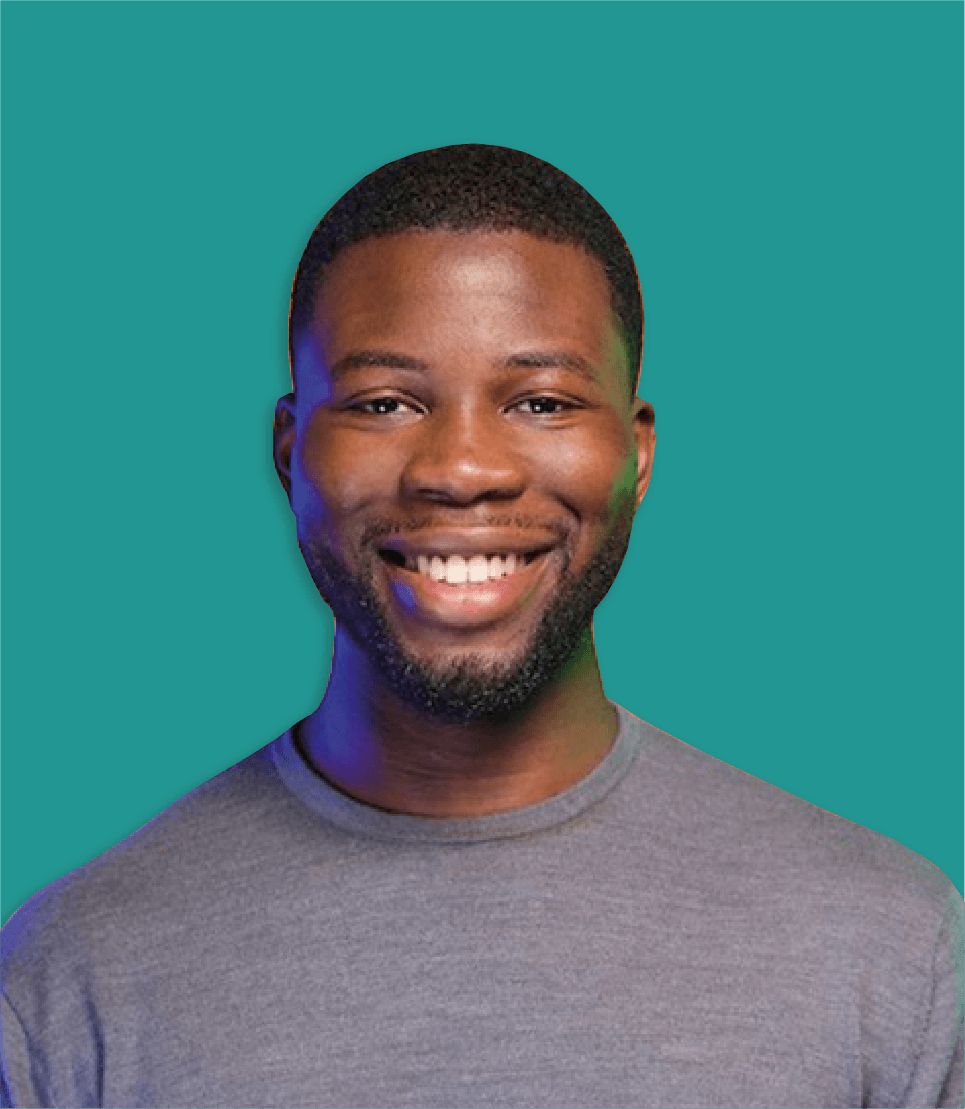 Toib Olomowewe
Chair
Toib Olomowewe is Chair of Trustees at Ramadan Tent Project. In 2021, Toib was named in the EMpower list of Top 10 UK Black Role Models and is an alumnus of the Aspen Institute Romania. Toib is also a school governor and was a founding trustee of the Football Beyond Borders charity.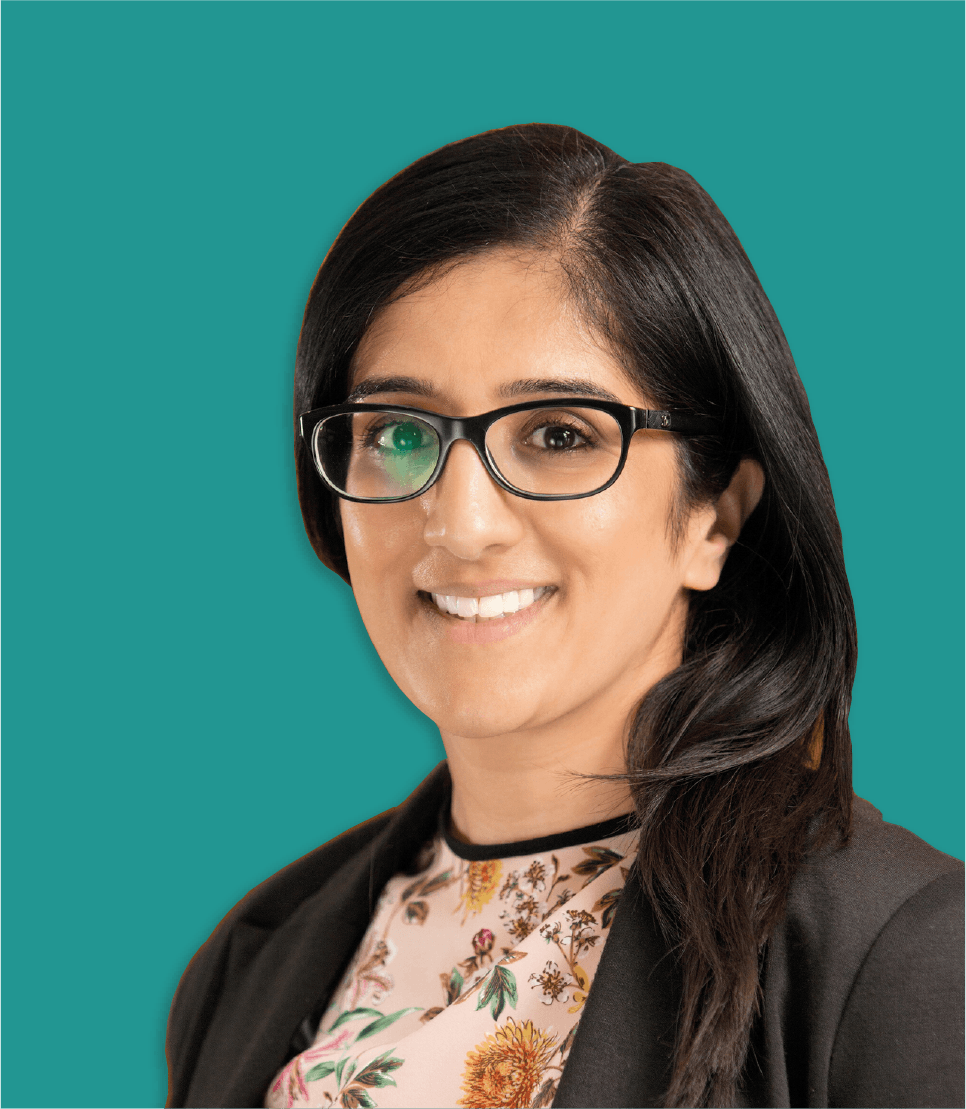 Railla Razaq
Trustee
Railla Razaq is a Trustee and Head of the Volunteer Team at Ramadan Tent Project. Additionally Railla serves as a trustee for ICSS (Islamic Circles Supplementary School) which provides support for students in London Boroughs of Newham and Tower Hamlets.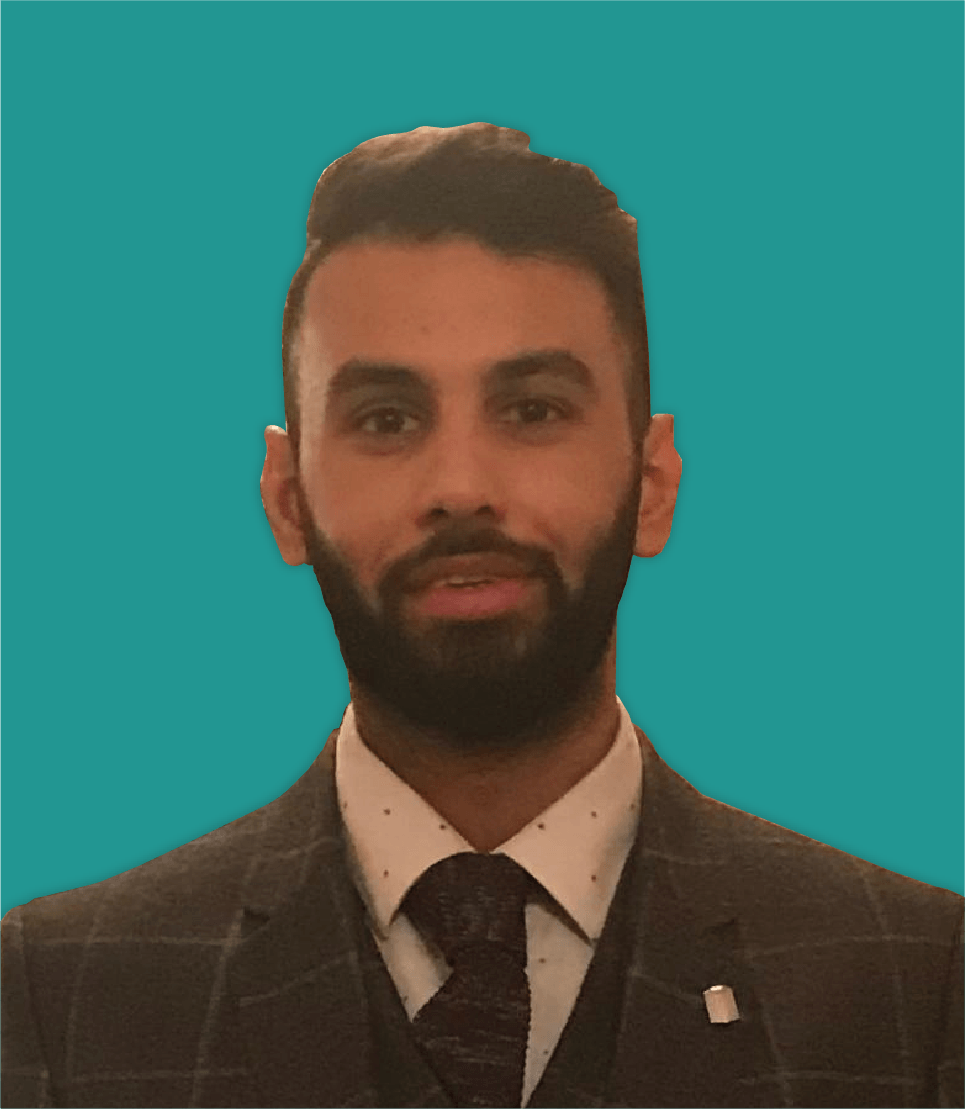 Amad Afzal
Trustee
Amad Afzal is a Trustee at Ramadan
Tent Project. Amad was an active
volunteer at Ramadan Tent Project
since 2018, before filling the position of Head of Operations, and became a trustee in 2021. Amad is currently a Section Engineer working for Sir Robert McAlpine.
Discover some of our valued partners,
sponsors and supporters…
From The Royal Albert Hall to Manchester Cathedral, partnering with
Ramadan Tent Project truly makes a difference – from employee
engagement to the organisation of Open Iftars around the world.
Partner with us!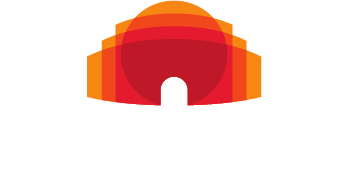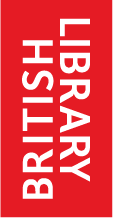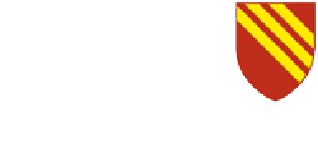 Our Sponsors & Supporters