Ramadan 2023 marked 10 phenomenal years of Ramadan Tent Project and our signature Open Iftar events. Over the past 9 years, our humble tent on a patch of green grew and grew, before it travelled to landmark locations.
'Belonging' is the theme that marked our 10-year anniversary. For the past decade we have connected and convened over half a million people from all backgrounds. Our passion in bridging between different communities is rooted in sharing our authentic selves with the world. True belonging should not require you to change who you are – rather, it is to celebrate who you are.
Softening hearts and minds, turning strangers into friends, building stronger communities and bridging are all fundamental mechanisms in working towards an inclusive space for all. To celebrate this work and our 10-year journey, the theme of 'Belonging' quintessentially culminates everything Ramadan Tent Project represents.
How did we celebrate 10 years of RTP?
Organised the first ever in-person Welcome Ramadan Conference at the V&A, South Kensington
Launched the world's inaugural Ramadan Pavilion at the V&A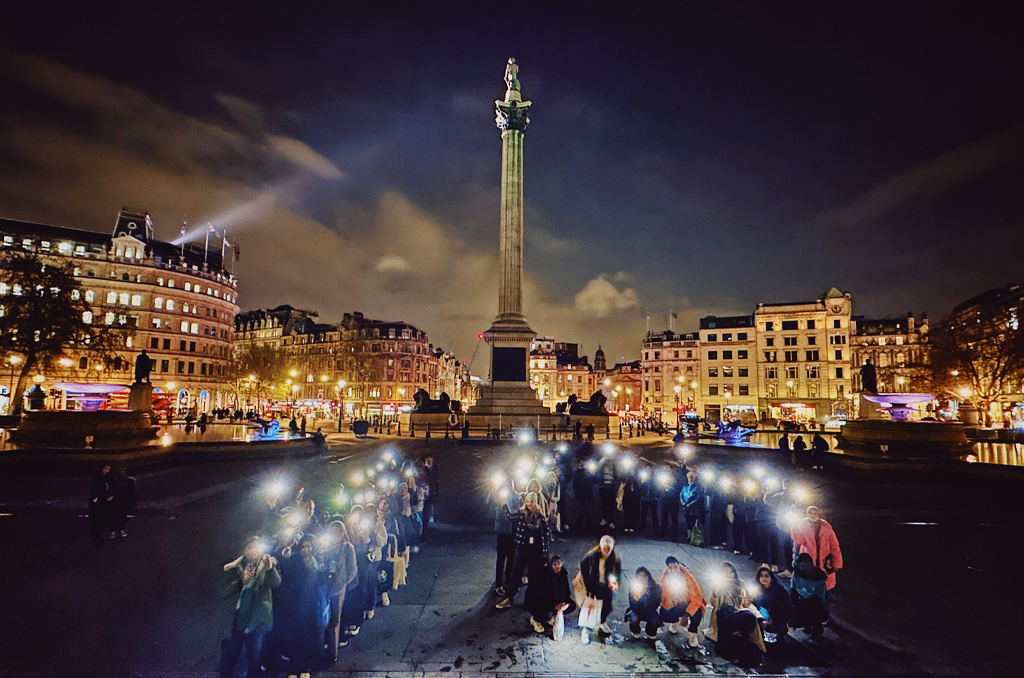 Hosted Open Iftar in 10 cities across the country, to mark 10 years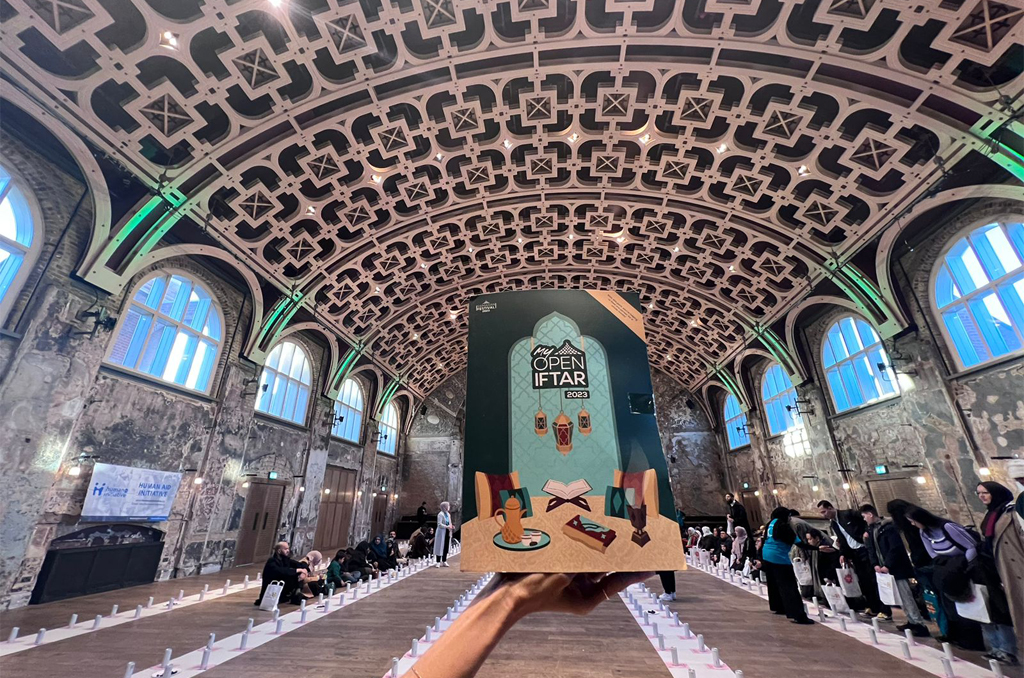 Distributed 1,000 My Open Iftar packs to children, families, schools and businesses, in partnership with Islamic Relief UK and Eid Party
Recruited over 1,000 volunteers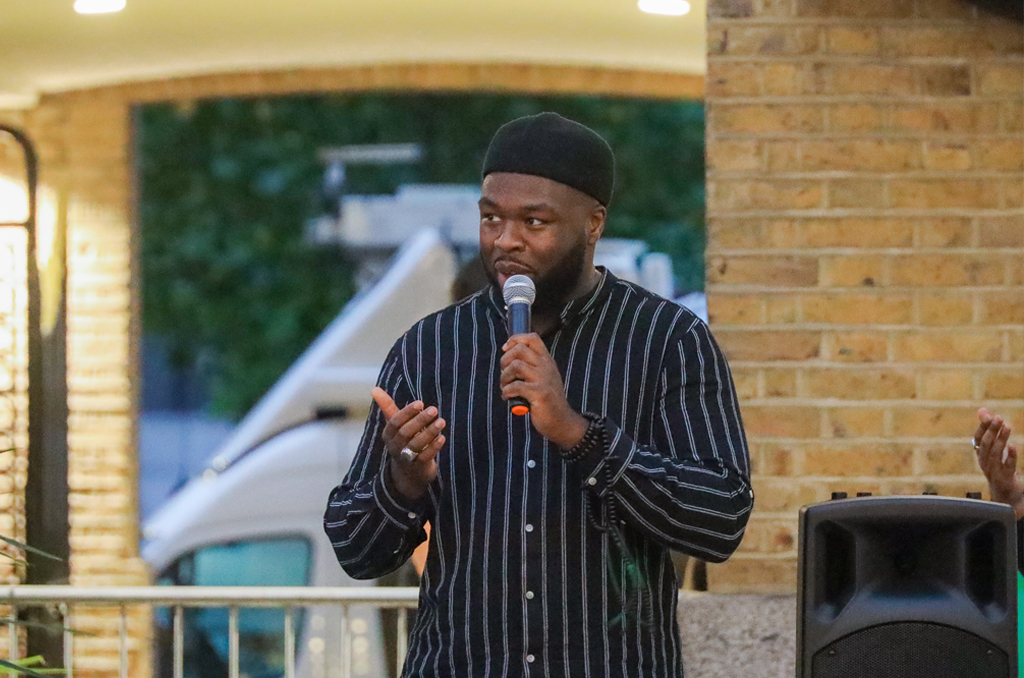 Over 100 guest speakers, performers. mu'athins and more
Open Iftar
Our flagship event, Open Iftar, made history throughout the month of Ramadan, from launching the Open Iftar campaign outside of London for the first time to celebrating many more 'first' and 'largest' Open Iftar events in history. Below is a snapshot of what we achieved: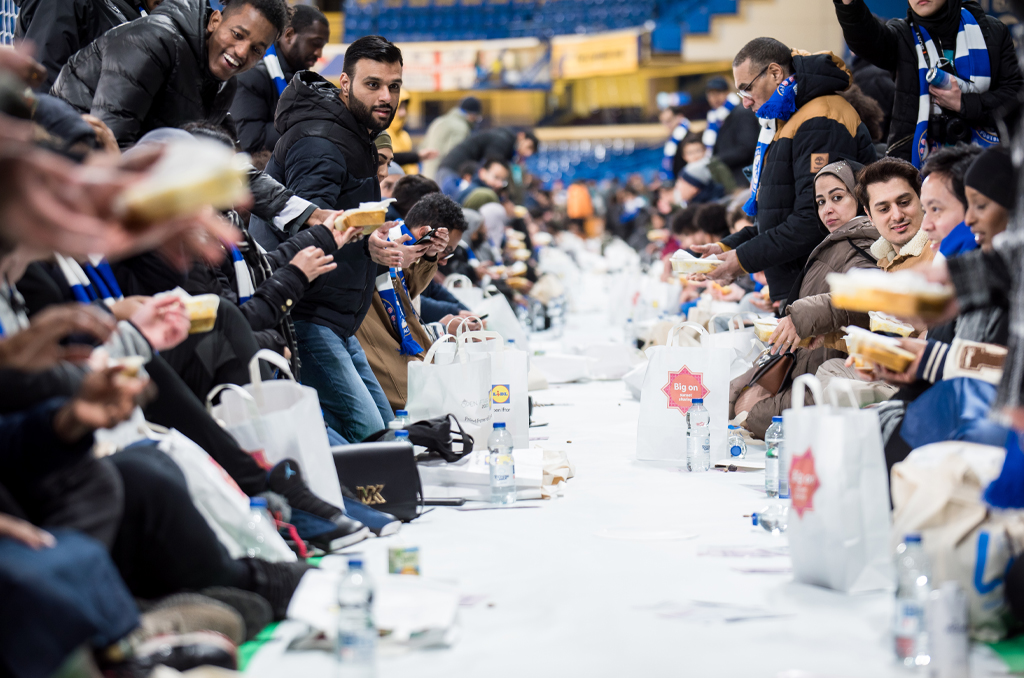 First ever Open Iftar event at a Premier League stadium, at Stamford Bridge (Photo by Nader Elgadi)
First ever Open Iftar to take place in Brighton, at Amex Community Stadium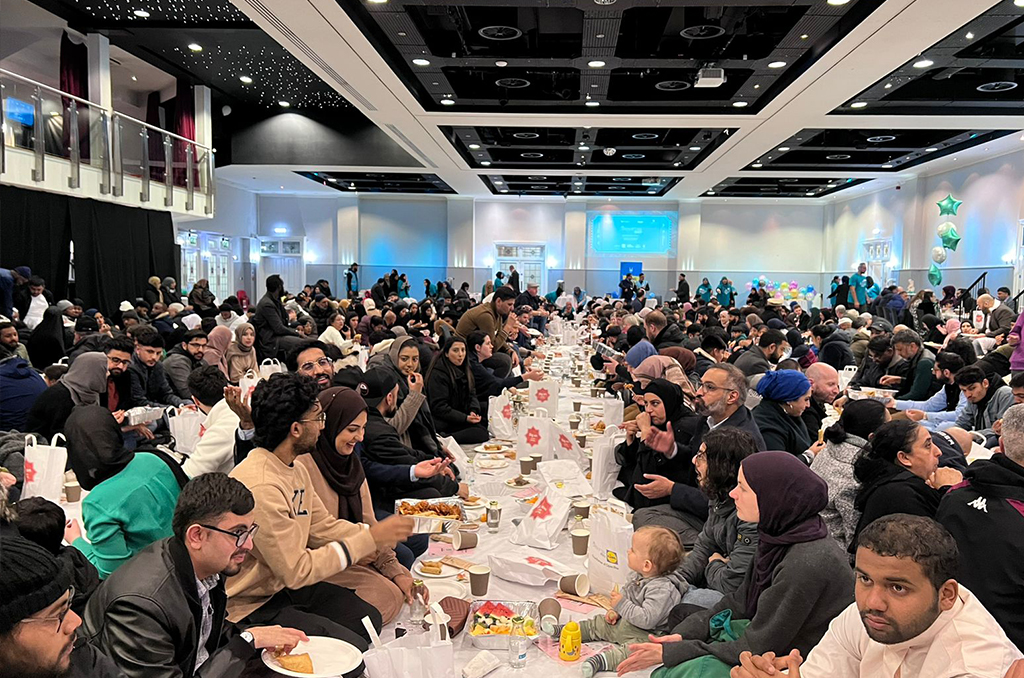 Largest Premier League Open Iftar at Villa Park, with over 800 in attendance
Largest stadium Open Iftar in the world at Wembley Stadium with the FA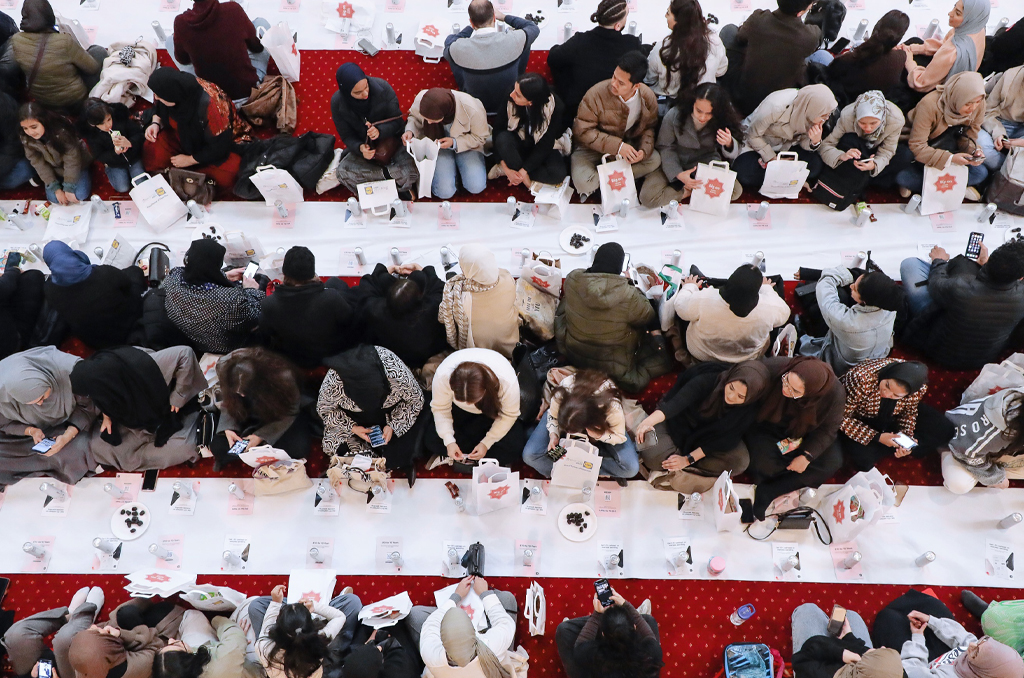 First ever Open Iftar and Adhan in Guilhall's 2,000 year history (Photo by Acacia Diana)
First Open Iftar at Granary Square, King's Cross with Little Amal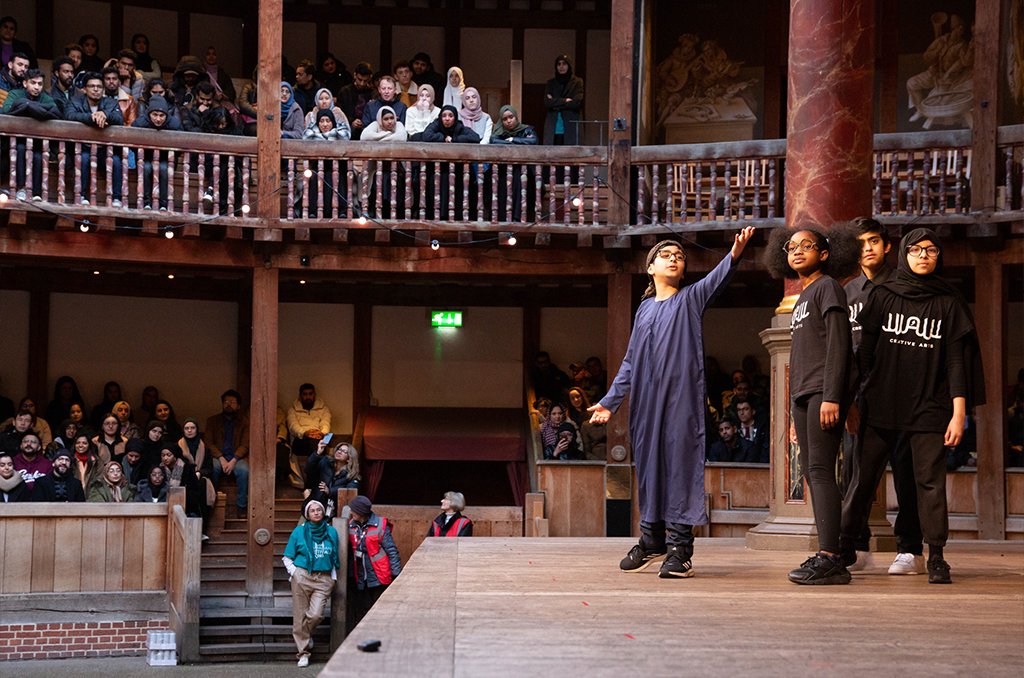 First ever Open Iftar & Adhan at Shakespeare's Globe in its history (Photo by Hana Jedrosz)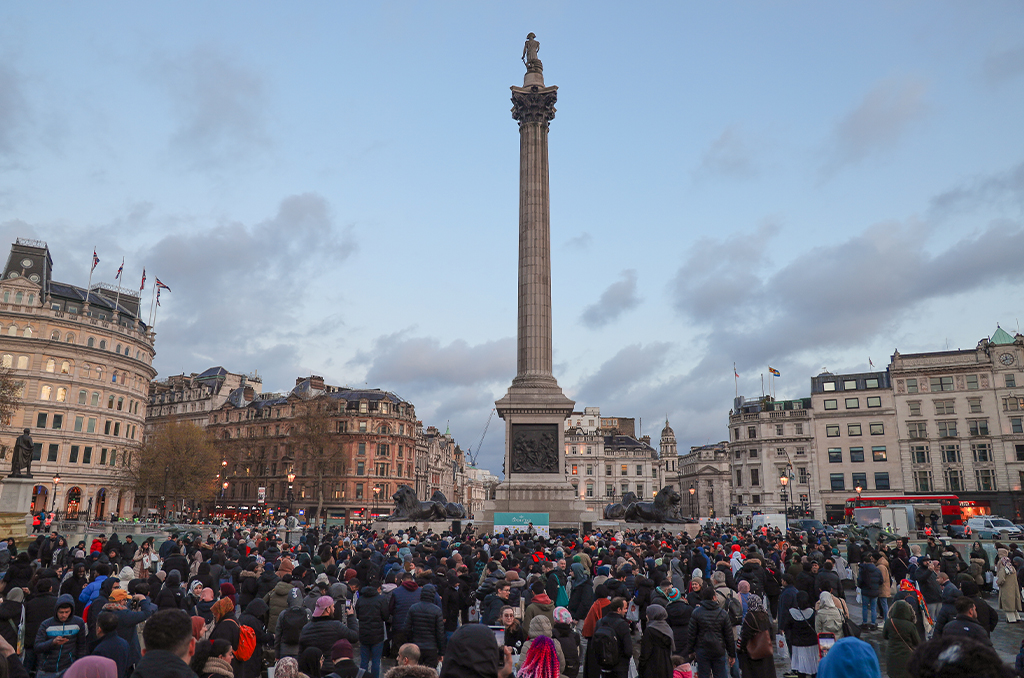 Europe's Largest Public Open Iftar at Trafalgar Square (Photo by Acacia Diana)
First ever Open Iftar at Bradford Cathedral

First and highest Open Iftar in Europe on Floor 56 at 22 Bishopsgate

First ever Open Iftar at Kelham Island Museum, Sheffield

Largest Open Iftar in a Cathedral, with over 1,000 in attendance at Manchester Cathedral

First indoor Open Iftar at the British Library

Returning to Loftus Road Stadium, the home of QPR FC – the first Championship club to host an Open Iftar event – this year, for Open Iftar in the stands

First Open Iftar at 100 Liverpool Street with British Land

Back to back Open Iftar events in Newcastle Gateshead, at Baltic Centre for Contemporary Art

Largest Open Iftar event at Royal Albert Hall

First ever Open Iftar at One New Change

First ever Open Iftar at Mustafa Mount, Bradford

Largest Open Iftar at Hay's Galleria

First ever Open Iftar at King's College, Cambridge

First ever Open Iftar at Battersea Arts Centre

Largest Open Iftar event at V&A, South Kensington

First ever Open Iftar at Battersea Power Station

First ever Open Iftar in Gloucester at Blackfriars Priory

Largest Open Iftar at Coventry Cathedral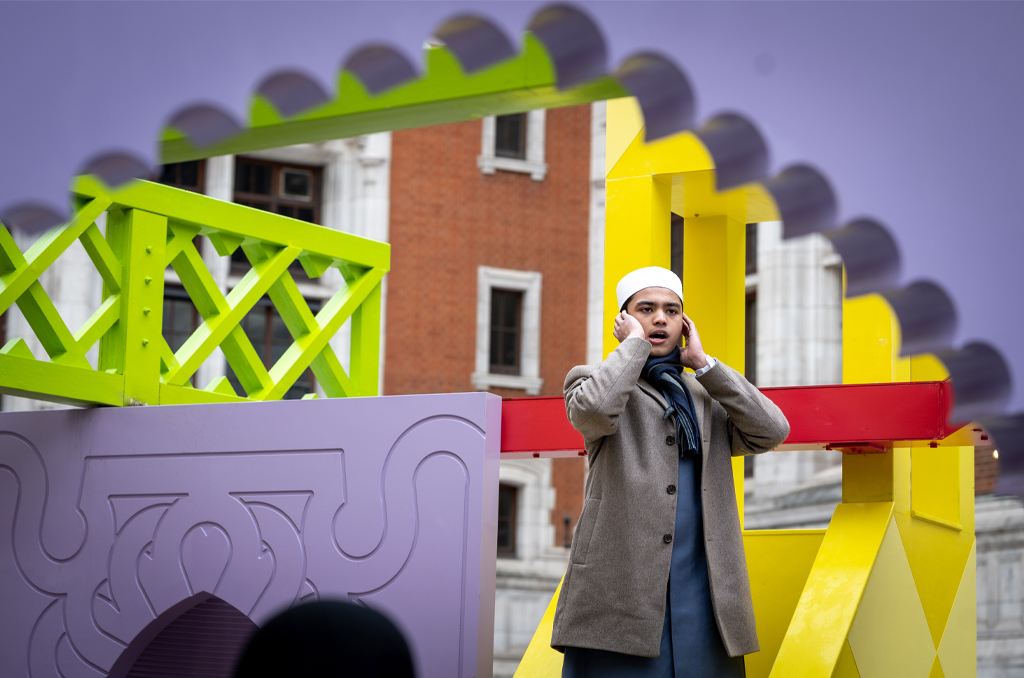 First ever Adhan & Salaah held at Ramadan Pavilion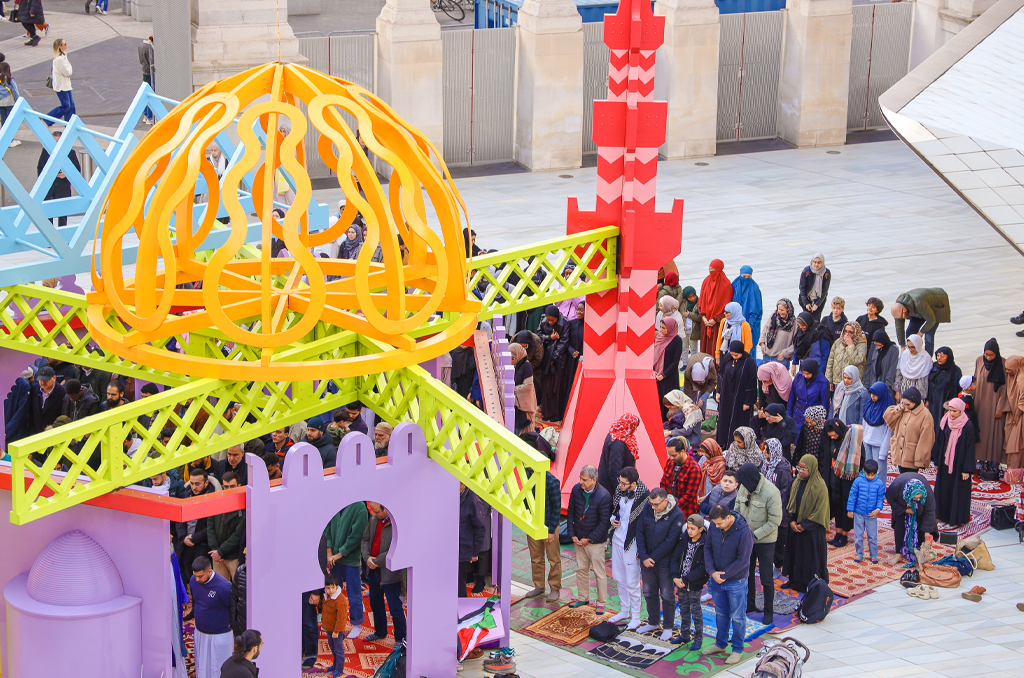 First ever Jumu'ah Salaah held at Ramadan Pavilion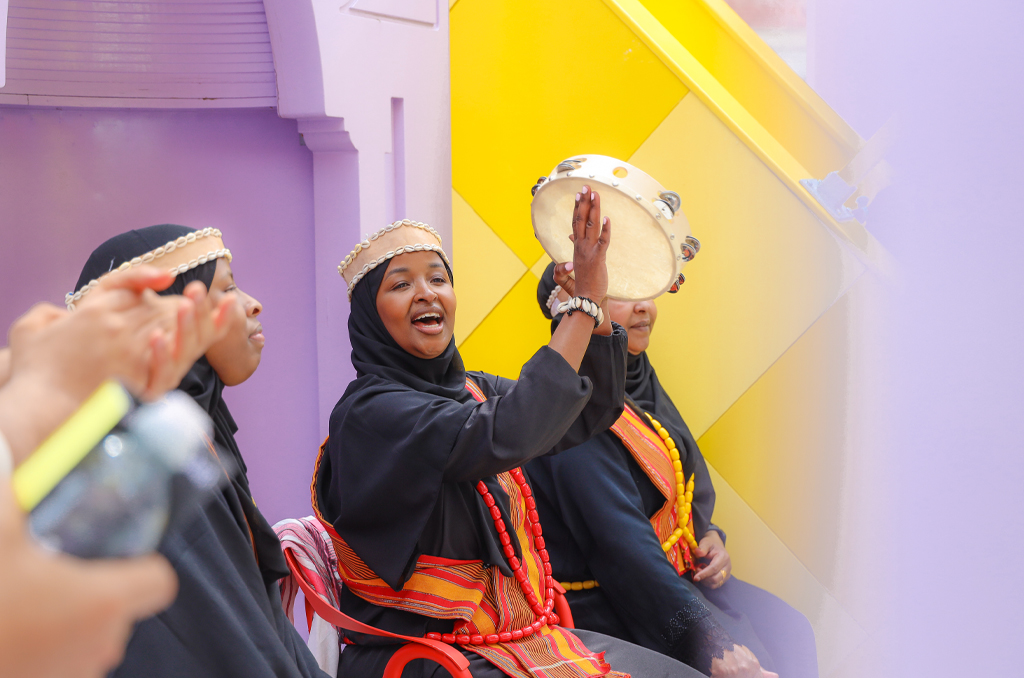 First ever Eid event in RTP history, held at Ramadan Pavilion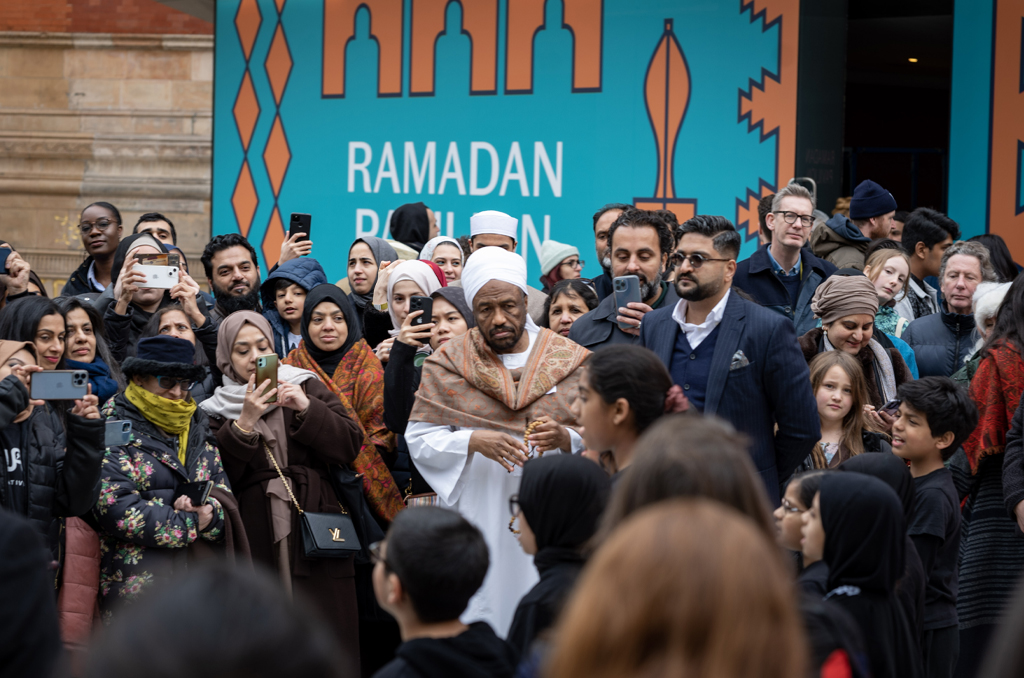 Over 150,000 visitors and participants at Ramadan Pavilion