Sunday 26 March – Chelsea Foundation will host an Open Iftar pitch-side at Stamford Bridge, in what will be a first for the club and a Premier League stadium.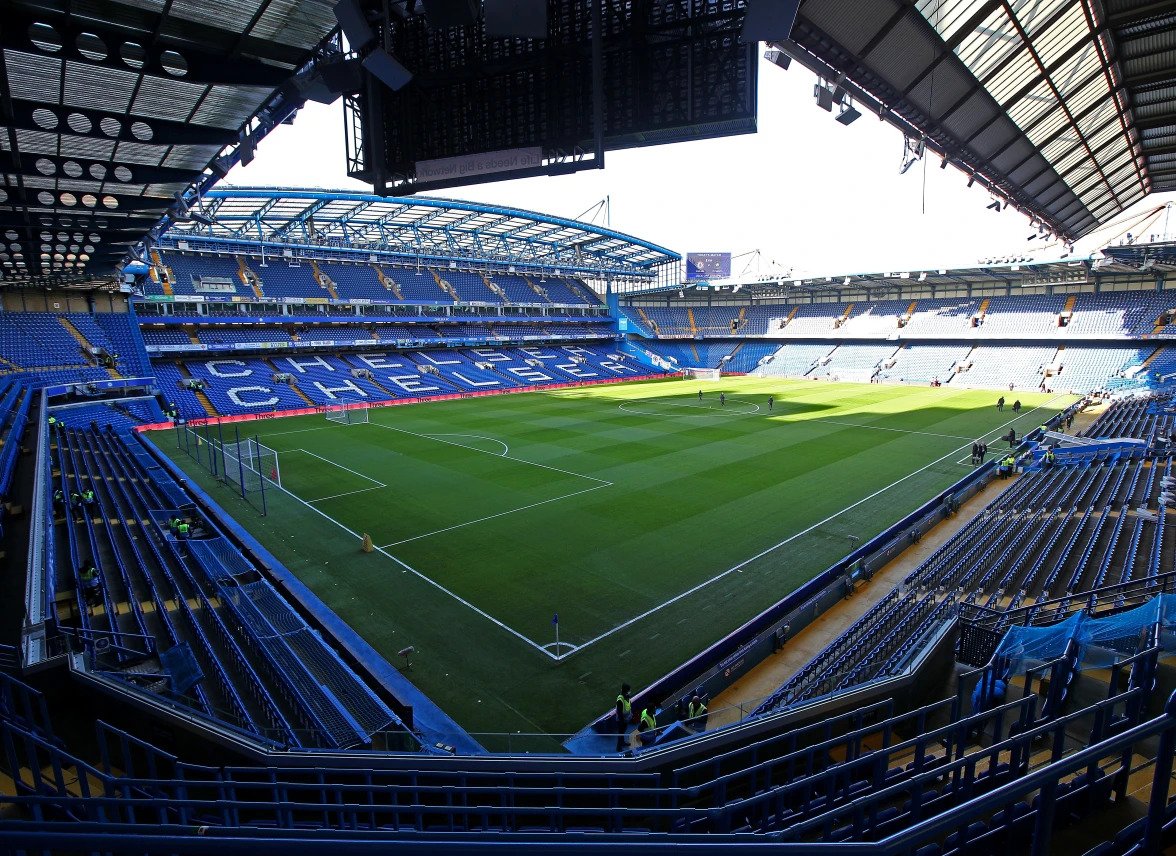 Simon Taylor, head of Chelsea Foundation, said: "I'm delighted to announce our Open Iftar alongside the Ramadan Tent Project and we are extremely proud to be the first Premier League club to be doing so. Recognising Ramadan and our Muslim community is a crucial aspect of our work in promoting religious tolerance and I look forward to welcoming everyone on Sunday 26 March."
Omar Salha, founder and CEO of the Ramadan Tent Project, said: "We are honoured to bring Open Iftar to Stamford Bridge, on the occasion of our 10-year anniversary and our 2023 theme of 'Belonging', and work in partnership with Chelsea FC who have been driving inclusivity in football. The 'Pride of London' will be the first Premier League club in history to host our Open Iftar event.
Football and Ramadan bring people together over shared experiences and we are thrilled to partner with Chelsea for this important celebration with football supporters from all backgrounds, representing a community of communities."
Dowshan Humzah, an Independent Board Director and a member of the Advisory Board for Ramadan Tent Project said: "Being a Chelsea fan, a member and season ticket holder for over 35 years – it fills me with immense pride to see Chelsea FC to host Open
Iftar(breaking of the fast) at Stamford Bridge, and alongside other football clubs and The FA partner with Ramadan Tent Project.
Faith and football have many similarities and cut across all population segments – providing a strong feeling of belonging and passion. Equally, they can unite and bring different people together over common experiences – in this case all folk, be they Muslim or not, fasting or not, of faith or not, Chelsea fan or not, football fan or not – breaking the fast, sharing a meal and conversation.
Indeed, Chelsea would have hosted our Open Iftar last year during Ramadan but were unable to given the circumstances then. True to their word, Chelsea FC and the Foundation, maintained their commitment and become the first Premiership football club (and most recent men's Premiership Champions who have been European and, up until February 2023, World Club Cup Champions and the reigning women's Super League Champions – ok I had to say that!) to partner and host an Open Iftar for all. Thank you."
You can read more about this on the Chelsea FC website: "Chelsea FC to host first ever Open Iftar at Stamford Bridge". This has generated significant coverage and positive sentiment showing the potential of football to work in partnership with other organisations and unite – as well as support the 'No To Hate' and 'Kick It Out' campaigns.
Furthermore, the Club have released a snippet of a Premier League video featuring central defender and captain of reigning Africa Cup of Nations Champions, Senegal, Kalidou Koulibaly and defender and France international, Wesley Fofana. The two players' sentiment in the video resonates strongly with our mission at the Ramadan Tent Project of of 'turning strangers into friends' and building community cohesion.
In the space of just over 12 hours, Chelsea's tweet announcing the Open Iftar event with the video of the players has generated over 5 million views, 45k likes, 12k retweets. While Wesley Fofana's tweet, in less than 2 hours, has gathered 1.5 million views, 29k likes and 3k retweets.
We have been overwhelmed by all the positive sentiment – from all football fans and the wider community. The quotes below are just a selection from the many thousands of messages already (in English). The emojis on all the other languages across all social media are pretty telling of the significant impact that this has already generated.
"Thank you for this beautiful initiative. Great club. I will become your fan"

"I used not to like Chelsea, but with this gesture I'm now part of this amazing club. Long may it continue!"

"The pride of London for a reason."

"Thank you Chelsea for doing such a wonderful thing for us"

"Yessss. Nothing beats a good as meal at Stamford bridge. Sign me up. I'm not even Muslim"

"Thank you Chelsea respect from Arsenal fan"

"Not a Chelsea fan but this is amazing. From Arsenal fan nice idea I hope Arsenal to do it"

"I'm so so so happy for this step thanks Chelsea for this wonder step. Liverpool fan"

"Impressive #WhenYouSupportChelseaYouSupportEquality"

"As Barca fan thanks Chelsea it shows how football can unite everyone together."

"Todd just doing everything and everything. Wow"
So that you are aware, this year Ramadan Tent Project has an extensive presence at iconic national locations including the V&A, Trafalgar Square, Royal Albert Hall, Coventry Cathedral, Manchester Cathedral, Wembley Stadium and Kelham Island Museum, and at football venues – all partnering with us and hosting these breaking of the fast events.
After Chelsea FC on 26th March, we have Brighton and Hove Albion FC at the Amex Arena on 27th March, then 30th March with QPR FC, 5th April with Aston Villa FC and 15th April with The FA at Wembley Stadium.
Subscribe to our mailing list to receive ticket links to all our Open Iftar events to your inbox as soon as they become available.