Monday 27 March – Brighton & Hove Albion Football Club will host an Open Iftar at their American Express Community Stadium, in what will be a first for the club and ground-breaking for Ramadan Tent Project as its first Open Iftar across the South-east or South-west of England (outside of London).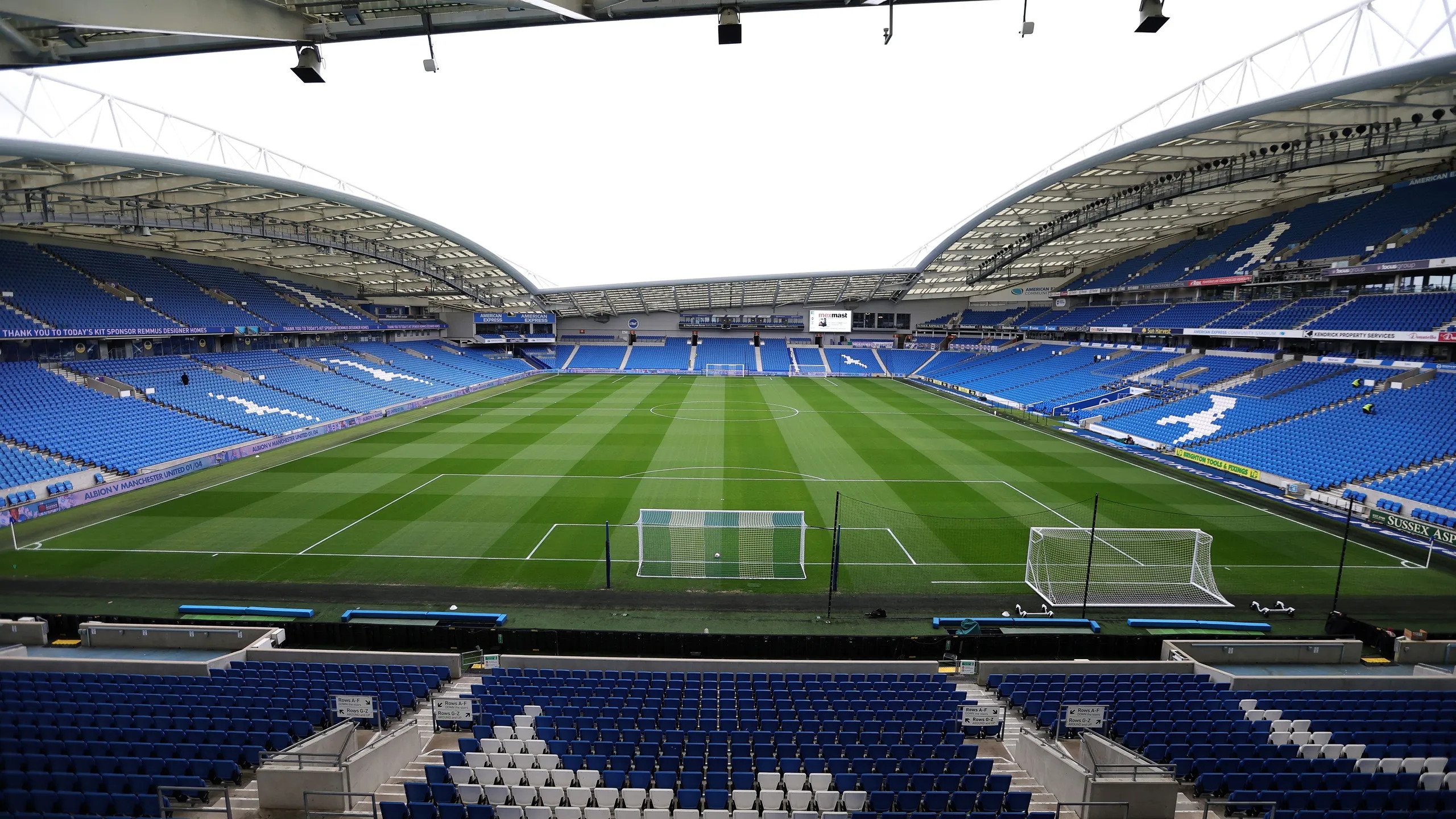 Paul Barber, CEO and Deputy Chairman of Brighton & Hove Albion Football Club said: "The Ramadan Tent Project have hosted some amazing Iftars at iconic venues around the UK, so we are proud to be one of the first Premier League clubs to be hosting an Iftar meal at the Amex and to be welcoming 400 members of the Muslim community here in Sussex.
It is important to share this celebration in the holy month of Ramadan with football fans from all backgrounds and to help promote mutual respect and understanding in our community.
It will mean a lot not only to the Muslim community in Sussex but also to the staff and players at the club who will be fasting during Ramadan. We look forward to hosting a special Iftar."
Sarah Gould, the club's supporter services manager, said: "As a club we pride ourselves on our inclusivity and willingness to engage with everyone. This is a ground-breaking event, the first of its kind in Brighton, and promises to be a wonderful occasion open to everyone to bring people together and celebrate the holiest month of the Islamic calendar."
Omar Salha, Founder and CEO of Ramadan Tent Project, said: "For the past decade Ramadan Tent Project has connected and convened over half a million people from all backgrounds through its annual Ramadan Festival and flagship initiative Open Iftar. Open Iftar first started on university grounds inviting people of all faiths and none to share the breaking of fast, to build bridges and increase awareness about the month of Ramadan. We thank Brighton & Hove Albion FC for supporting us and helping to bring Open Iftar to Brighton as we reach further across the nation.
A decade on after turning strangers into friends, softening hearts and minds, we find ourselves delivering historic and iconic Open Iftar events in partnership with 3 Premier League clubs (Aston Villa FC, Brighton and Hove Albion FC, Chelsea FC ), Championship club (Queens Park Rangers FC) and in collaboration with The FA at England's national football stadium, Wembley. From public parks and squares to Britain's most loved, cultural and iconic landmarks, galleries, museums, places of worship and sports stadiums, we are proud to showcase that Ramadan is open to all and host a community of communities. "
Dowshan Humzah, an Independent Board Director and a member of the Advisory Board for Ramadan Tent Project said: "Brighton is rightly recognised as one of the UK's most inclusive cities celebrating all communities. It is a pleasure to work with Brighton & Hove Albion Football Club whose rise to the Premiership has been in partnership with and in full consideration of its large, diverse community. We applaud the work of Albion in the Community as one of the best examples of the impact that football has in serving those in its locality and strengthening community ties.
Faith and football have many similarities and cut across all population segments – providing a strong feeling of belonging and passion. Equally, they can unite and bring different people together over common endeavours, and experiences such as breaking the fast, sharing a meal and conversation."
You can read more about this on the Brighton & Hove Albion FC website: "Iftar meal will be held at the Amex for the first time".
So that you are aware, this year Ramadan Tent Project has an extensive presence at iconic national locations including the V&A museum, Trafalgar Square, Royal Albert Hall, Coventry Cathedral, Manchester Cathedral, Wembley Stadium and Kelham Island Museum, and Chelsea FC – all partnering with us and hosting these breaking of the fast events.
There is a strong football theme to the Open Iftar events. After Brighton FC at the Amex Arena on 27th March, there are events on 30th March with QPR FC, 5th April with Aston Villa FC and 15th April with The FA at Wembley Stadium.